It's no secret that student loans are causing many to delay saving for retirement. As students need to take out more and more to pay for college, the challenge in paying their loans back continues to grow. However, it is not just the recent graduates whose retirement plans are impacted by student debt. Recent studies show that some parents are continuing to work past the age of retirement to help pay off their student loans. Keep reading to learn more about the impact student loans have on the older generation.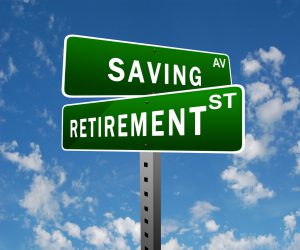 The original version of this post was published on WYXZ Detroit by Annie Taylor. You can view the original post here.
With America's student loan crisis reaching $1.5 trillion, it's not just college graduates who are paying off the loans. Parents are now getting sucked in to pay.
One man says he has a warning for other parents, before they try to help their children.
Victor Turner, who is a veteran, took out Parent PLUS loans in order to send his daughter to college.
"Out of all the loans, I think the highest one is about $130 a month, but there are seven of them."
Now, back in school himself and caring for his new son, Turner is not the only parent risking their financial future for their child's future.
In 2016, an average parent owed about $32,000 on loans to help pay for their child's education.
According to savingforcollege.com, that's nearly $3,000 more than what the average student owed.
Although students take out more loans to pay for education, Mark Kantowitz, with savingforcollege.com, says parents take out more money.
"Parent loans are effectively unlimited," says Kantowitz. "They can borrow up to the full cost of education, minus other air."
While students have a cap on how much money they can borrow, parents don't.
"If you need to borrow a private loan or a parent loan, think twice, because it's a sign you could be borrowing too much money," says Kantowitz.
Turner says the biggest learning wasn't taking out a loan, it was taking out the wrong loan.
His mistake has not only cost him financially, but he'll also have to work into his retirement.
"I'm thinking another 10 to 15 years of work."
Your employees shouldn't have to delay retirement any more than they already have to. Click below to get started designing a program for your team today.