Help employees refinance their student loans.
Borrowers often agree to pay higher interest rates and larger monthly payments than may be feasible once they've started their careers.
Help your employees save with Student Loan Refinancing.
We made lenders compete so borrowers get a great deal:
     Get quoted in minutes
     See rates without a hard credit pull
     Access more than 20 national and       community lenders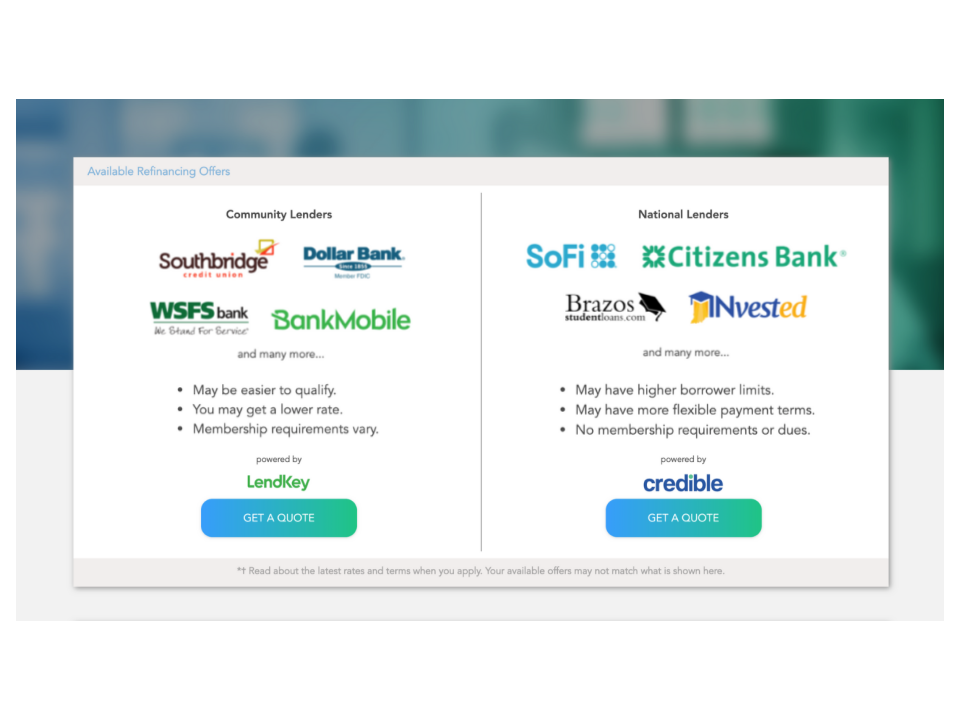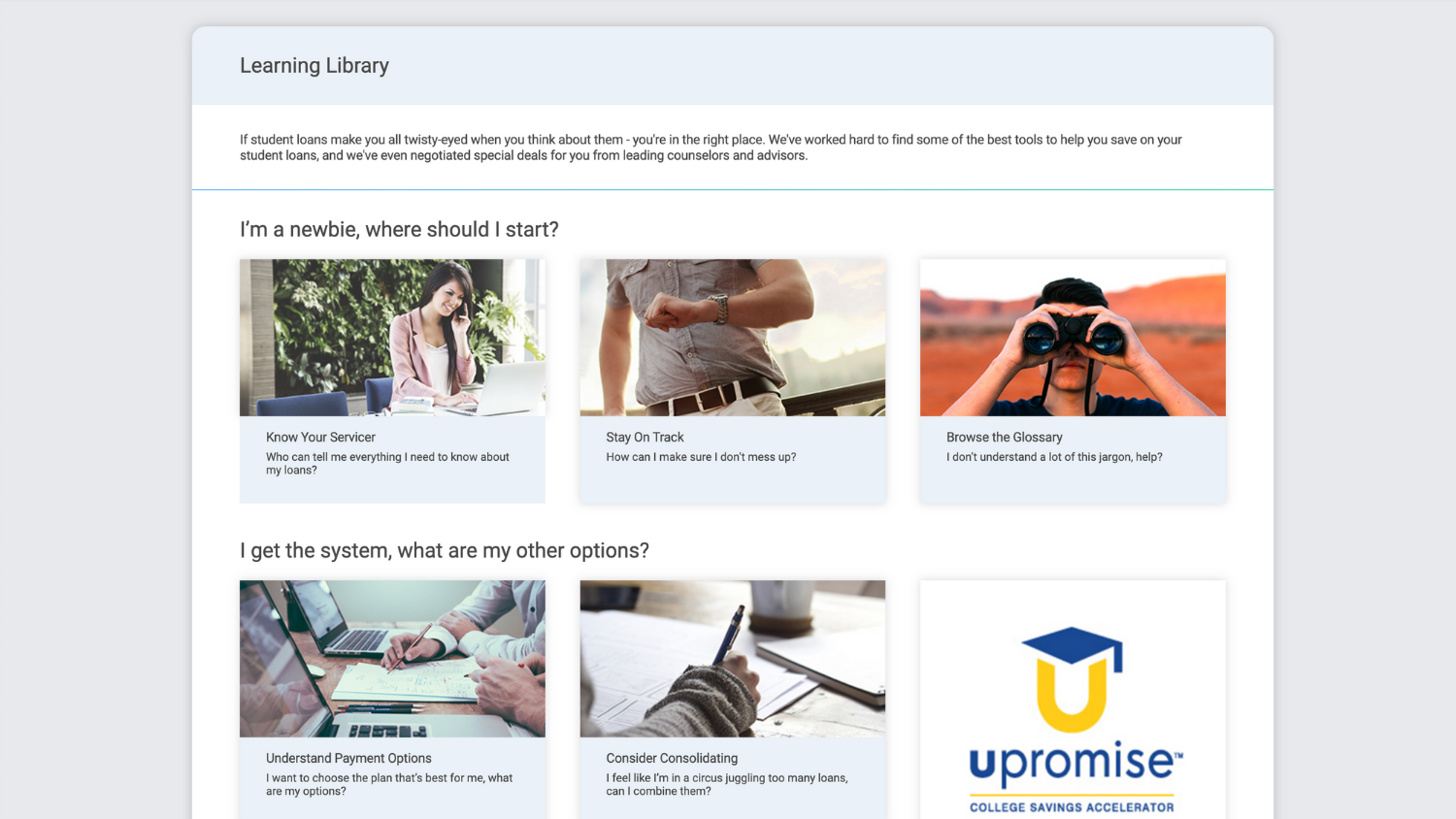 Our library helps borrowers understand student debt:
     Federal and private loan guidelines

     Payment options, consolidation,           and government programs

     Special offers and discounts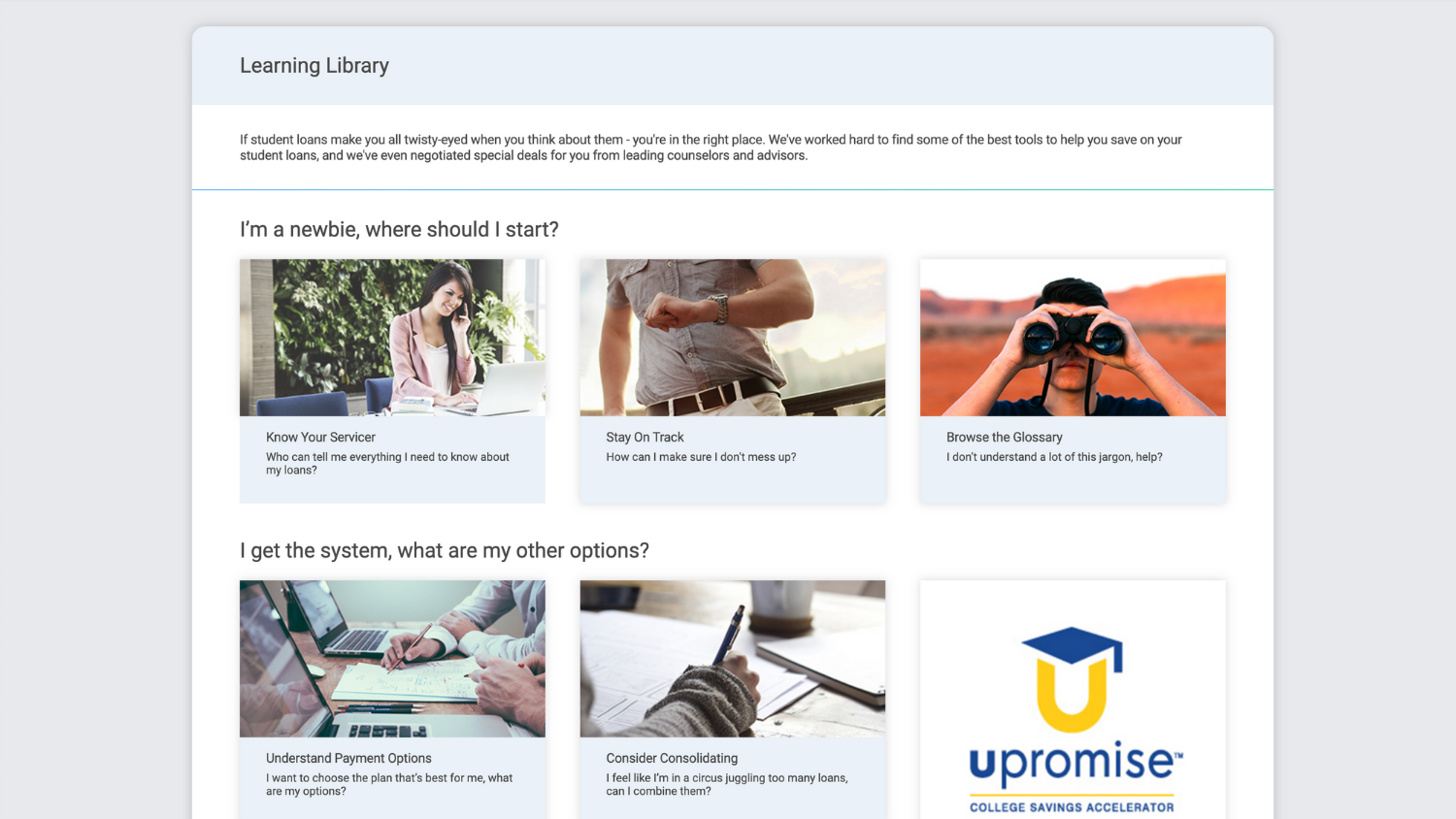 Student loan refinancing is the process of acquiring a new student loan at a potentially lower interest rate. If your employees choose to refinance, a new student loan lender will buy out their existing loans and provide them with a single new loan. Refinancing can help lower interest as well as monthly payments, and could potentially save them a ton of money. Peanut Butter works with multiple lenders to get you the best deal. Administer your company's program with ease.
Kick-off program in minutes and maintain secure access to on-demand reporting.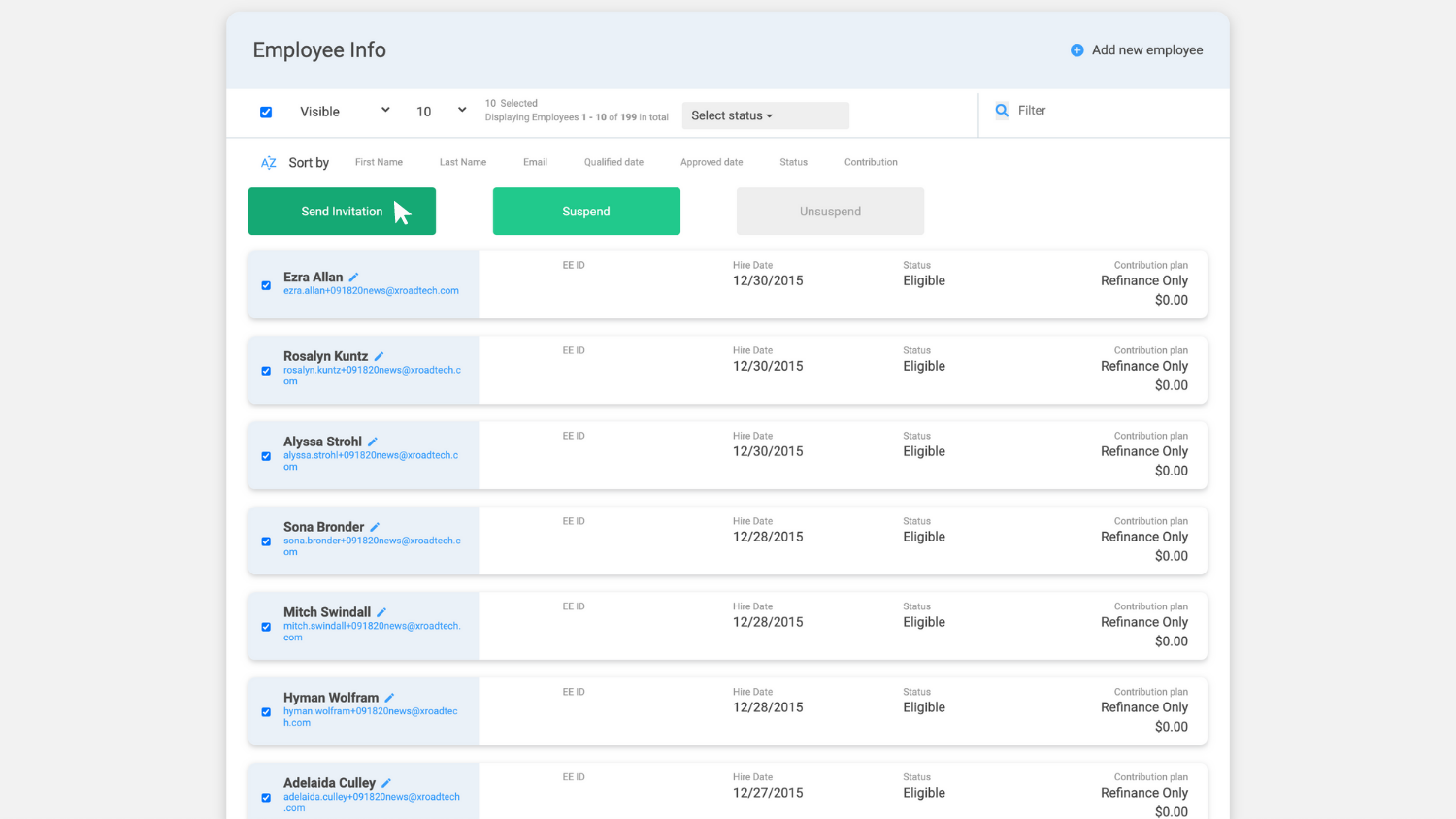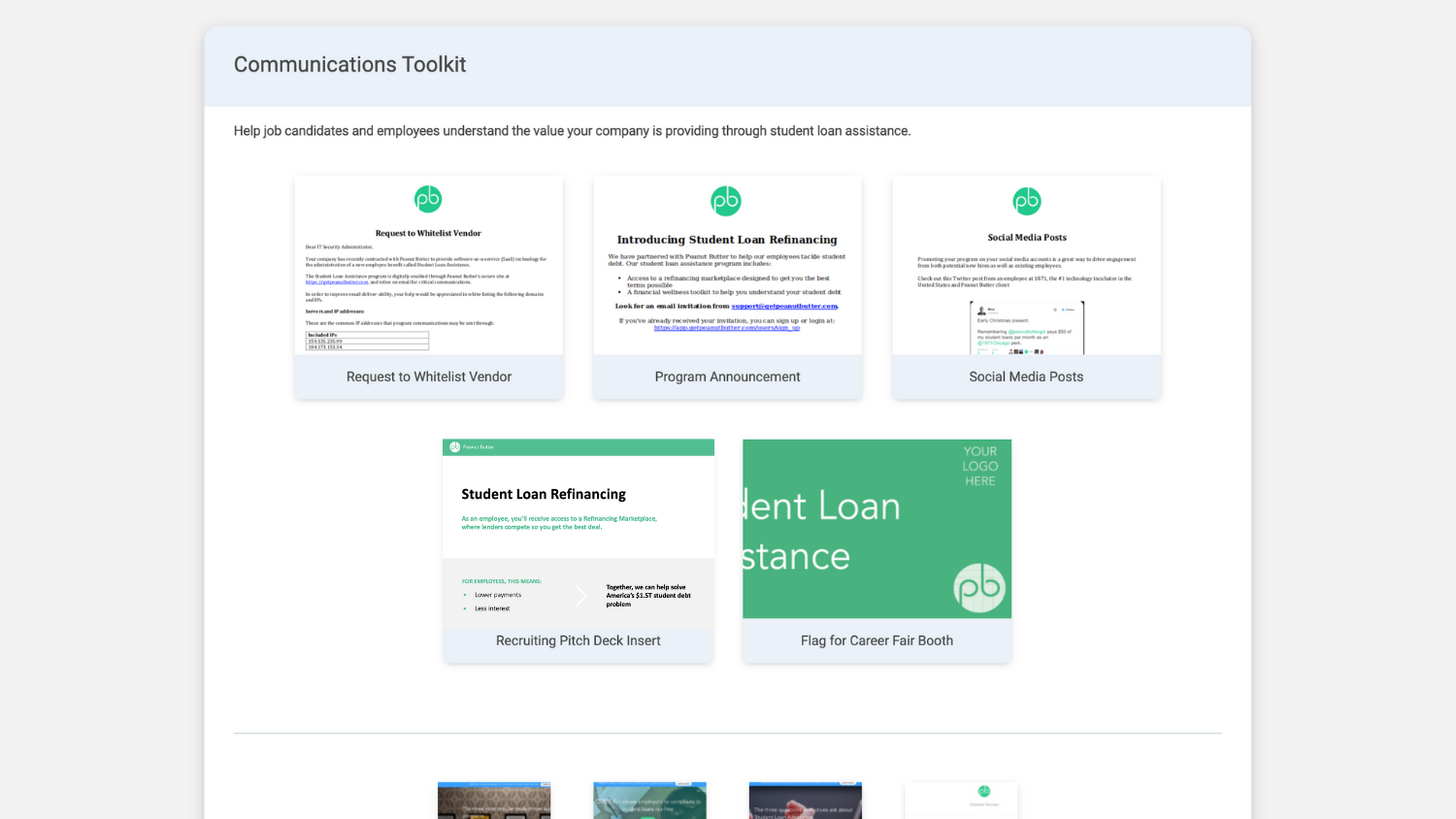 Tried-and-trusted templates to announce your program and communicate its merits to employees.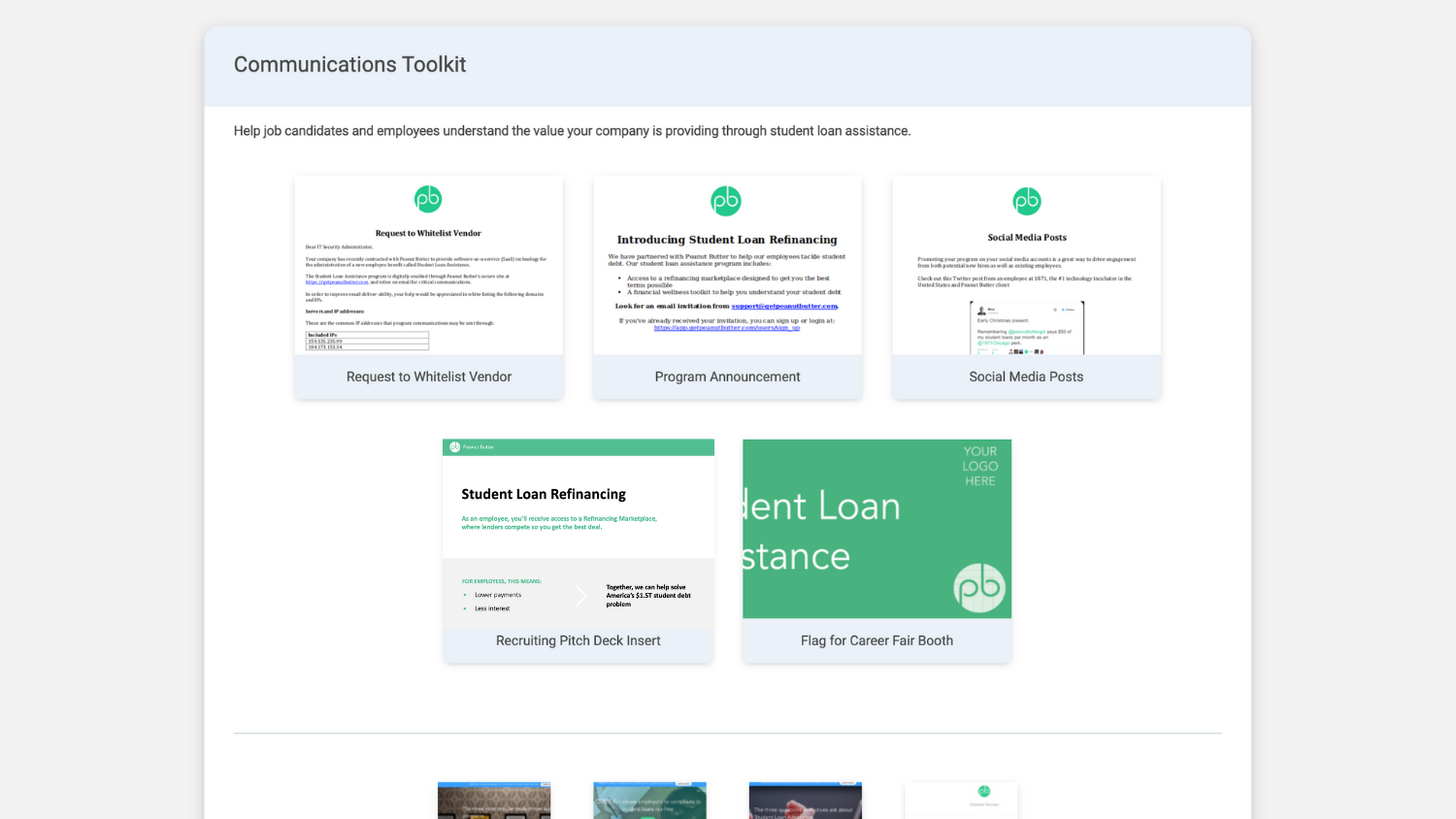 Refinancing can help employees…
    Lower payments

    Pay less interest

    Make informed decisions
    Acknowledge student debt

    Make an impact

    Improve engagement
Employers & employees win with Student Loan Refinancing.
"Peanut Butter helped me get out of debt faster so that I could save more money and allocate it to other things."
User in Marketing and Advertising
Offer employees a chance to save on their loans.