Help your employees take control of their student debt.
Student debt is confusing.
There are 45 million Americans with more than $1.5 trillion in student loans and 70% don't know how to find out if they could pay less.
Empower your employees with Student Loan Resources.
Loan Management Dashboard
Organize their loans and view up-to-date information.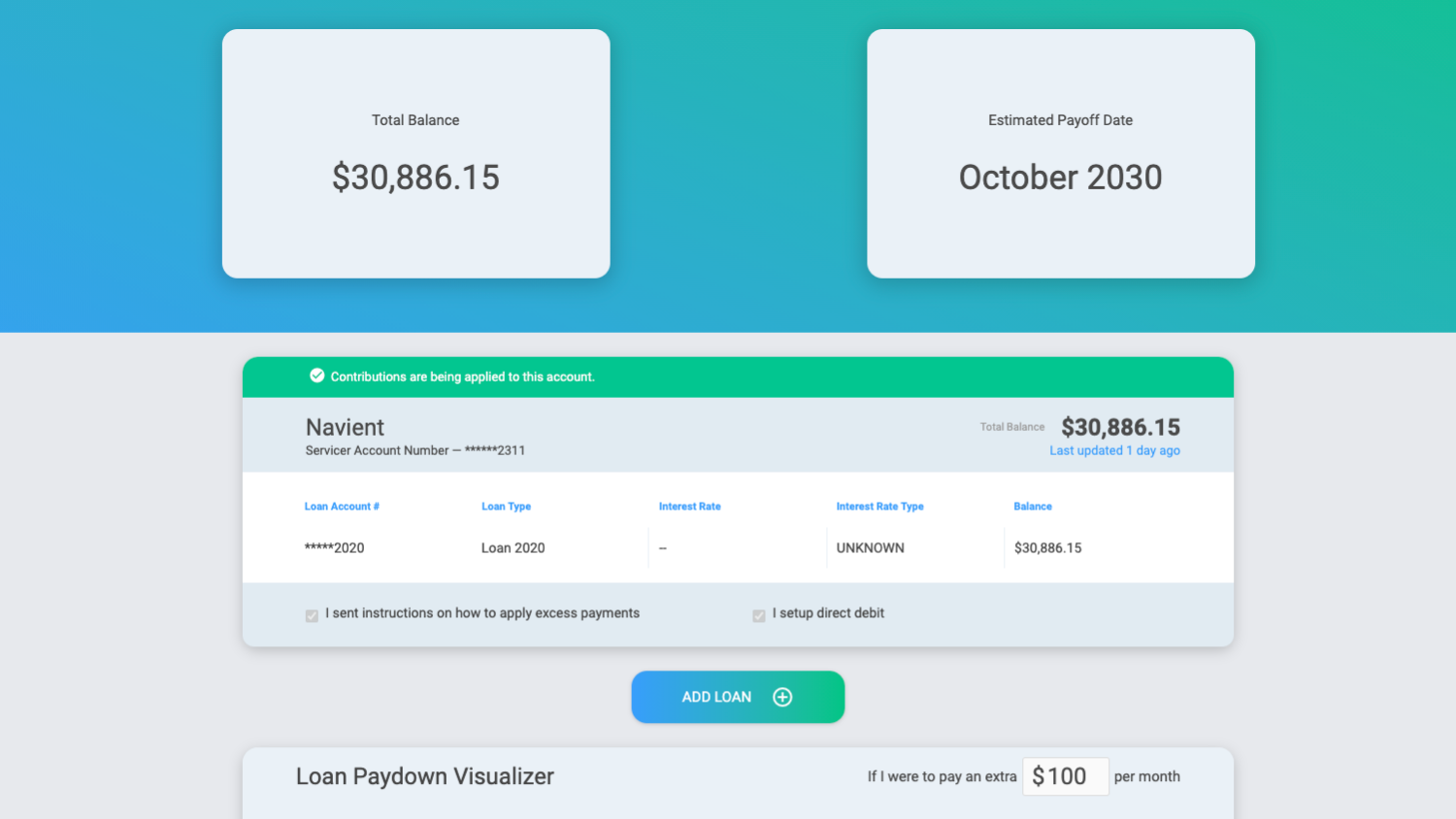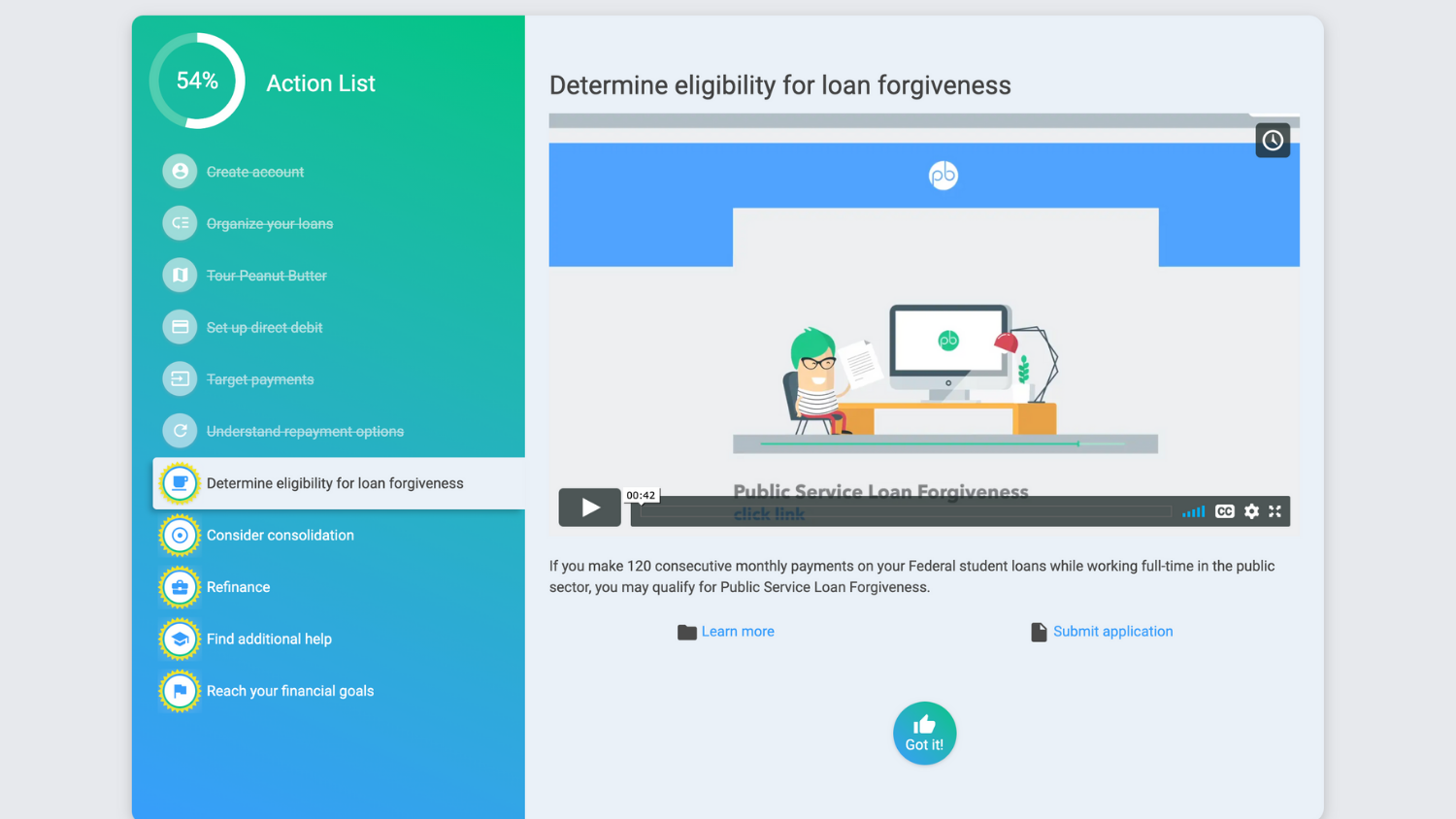 Curated Advice + Insights
Identify and implement money-saving tactics.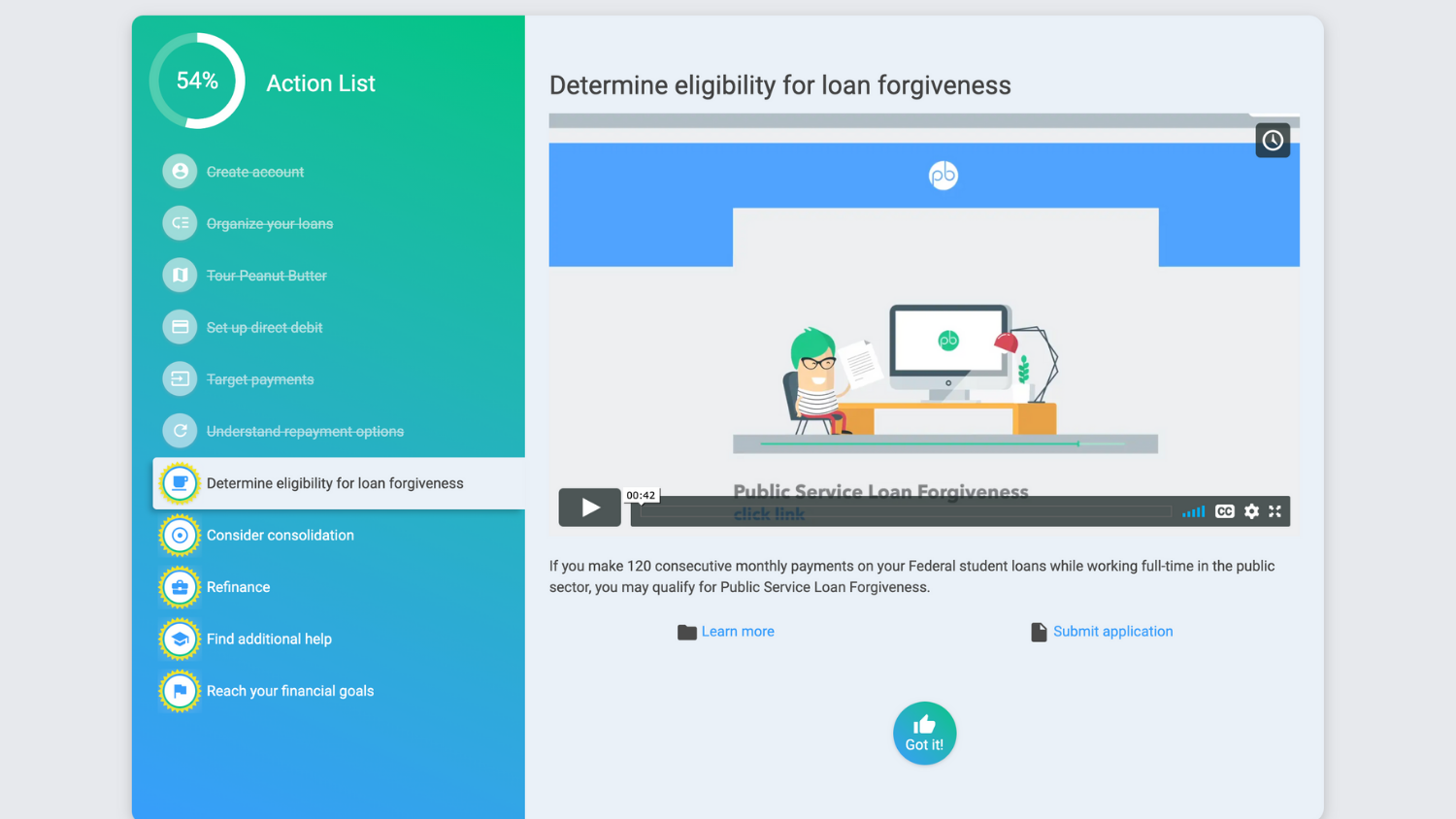 We made lenders compete so borrowers get a great deal:
     Get quoted in minutes
     See rates without a hard credit pull
     Access more than 20 national and       community lenders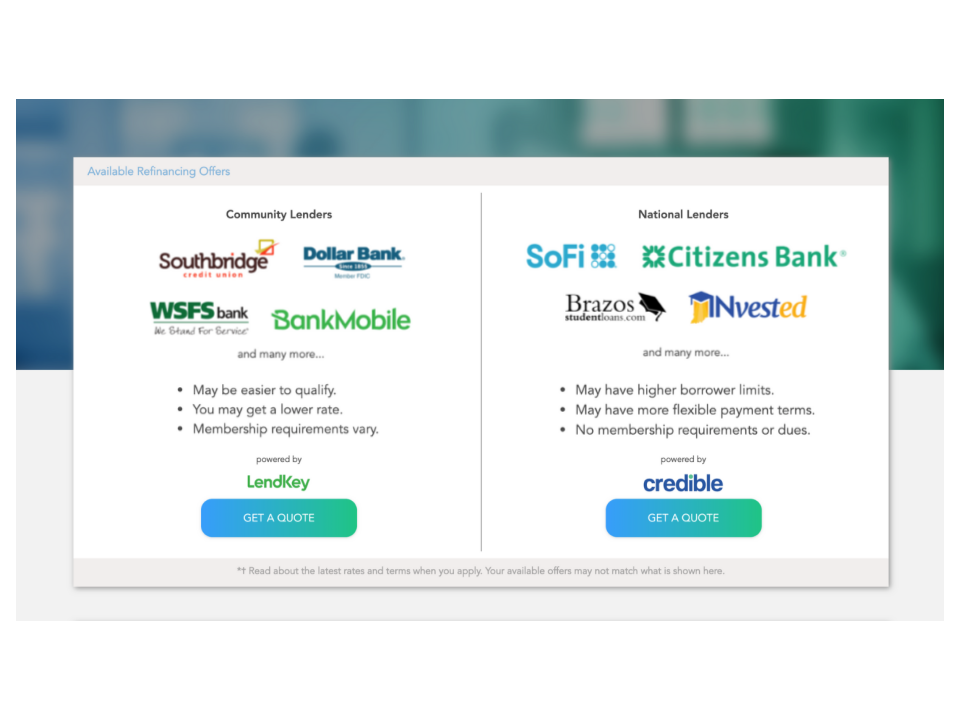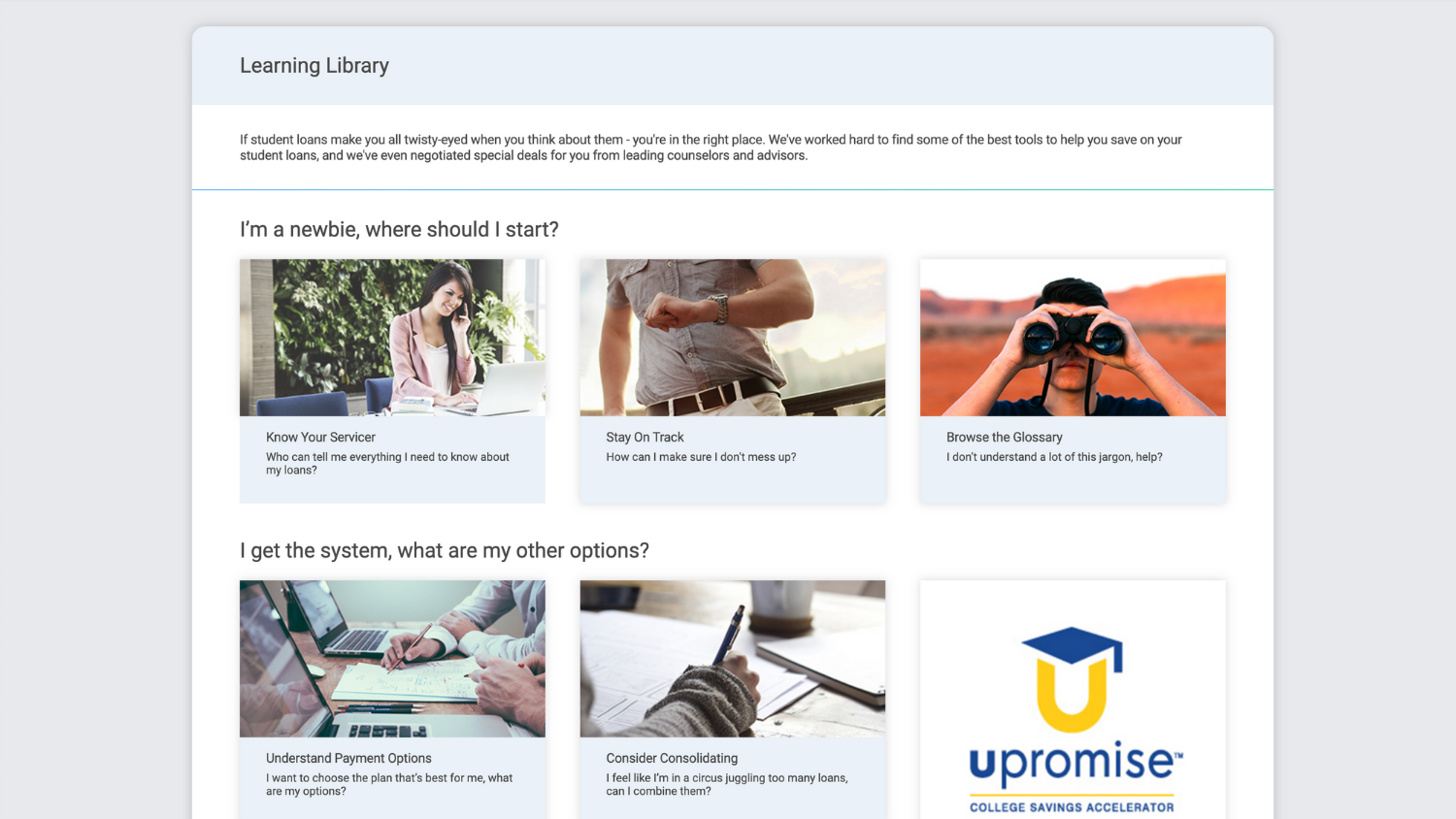 Our library helps borrowers understand student debt:
     Federal and private loan guidelines

     Payment options, consolidation,           and government programs

     Special offers and discounts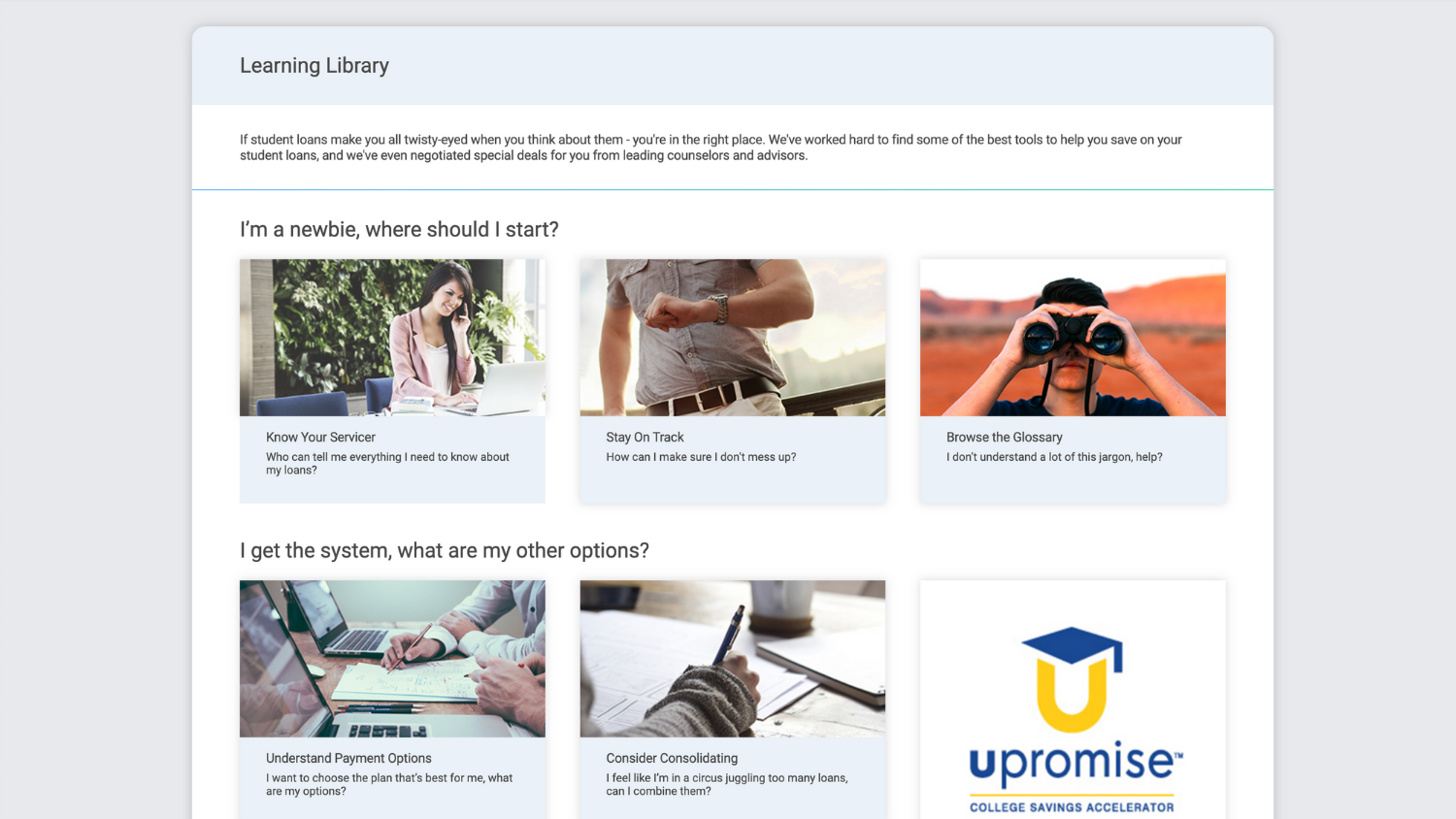 Curated portal of free services and preferred rates from paid advisors.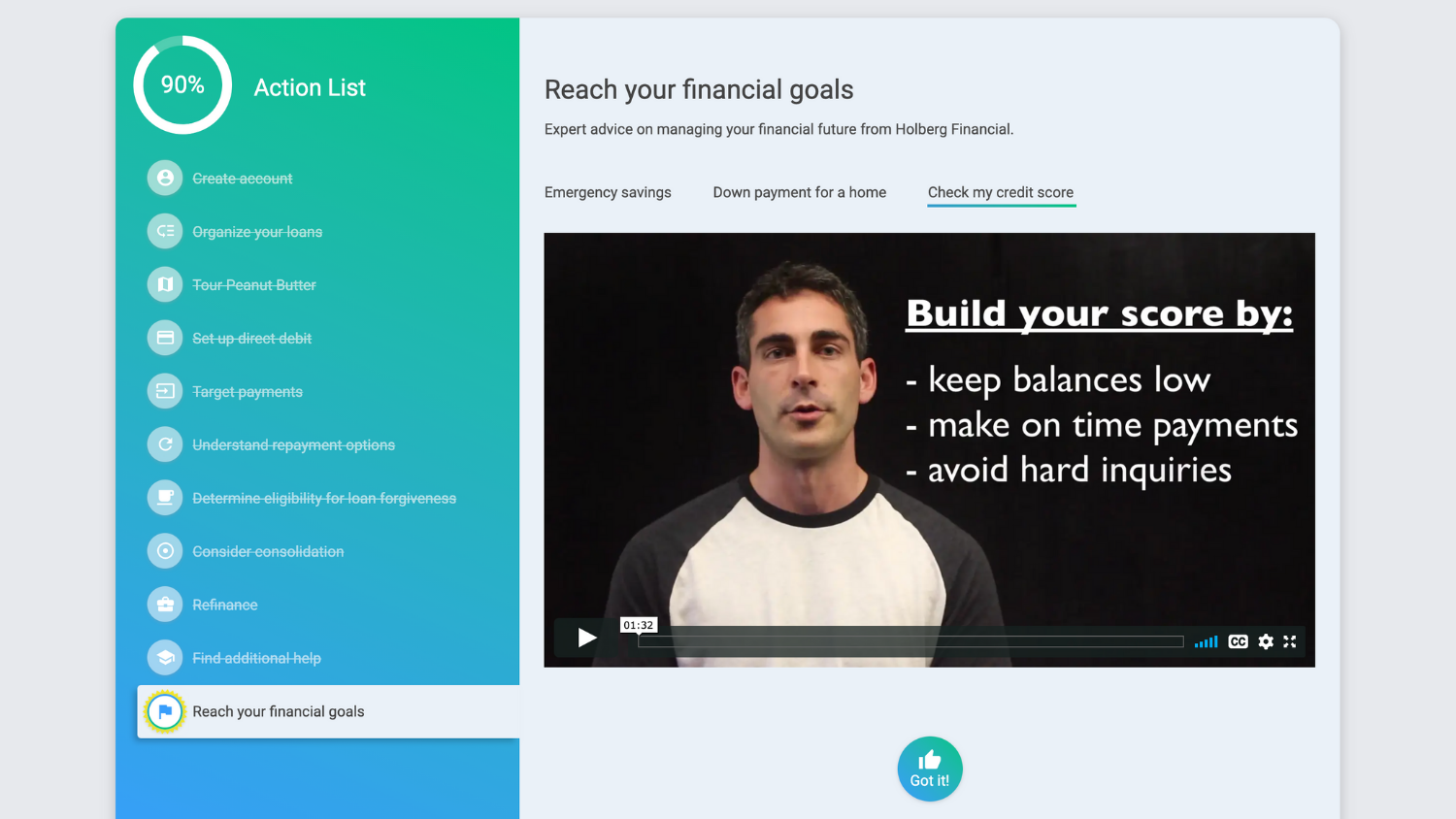 Administer your company's program with ease.
Kick-off program in minutes and maintain secure access to on-demand reporting.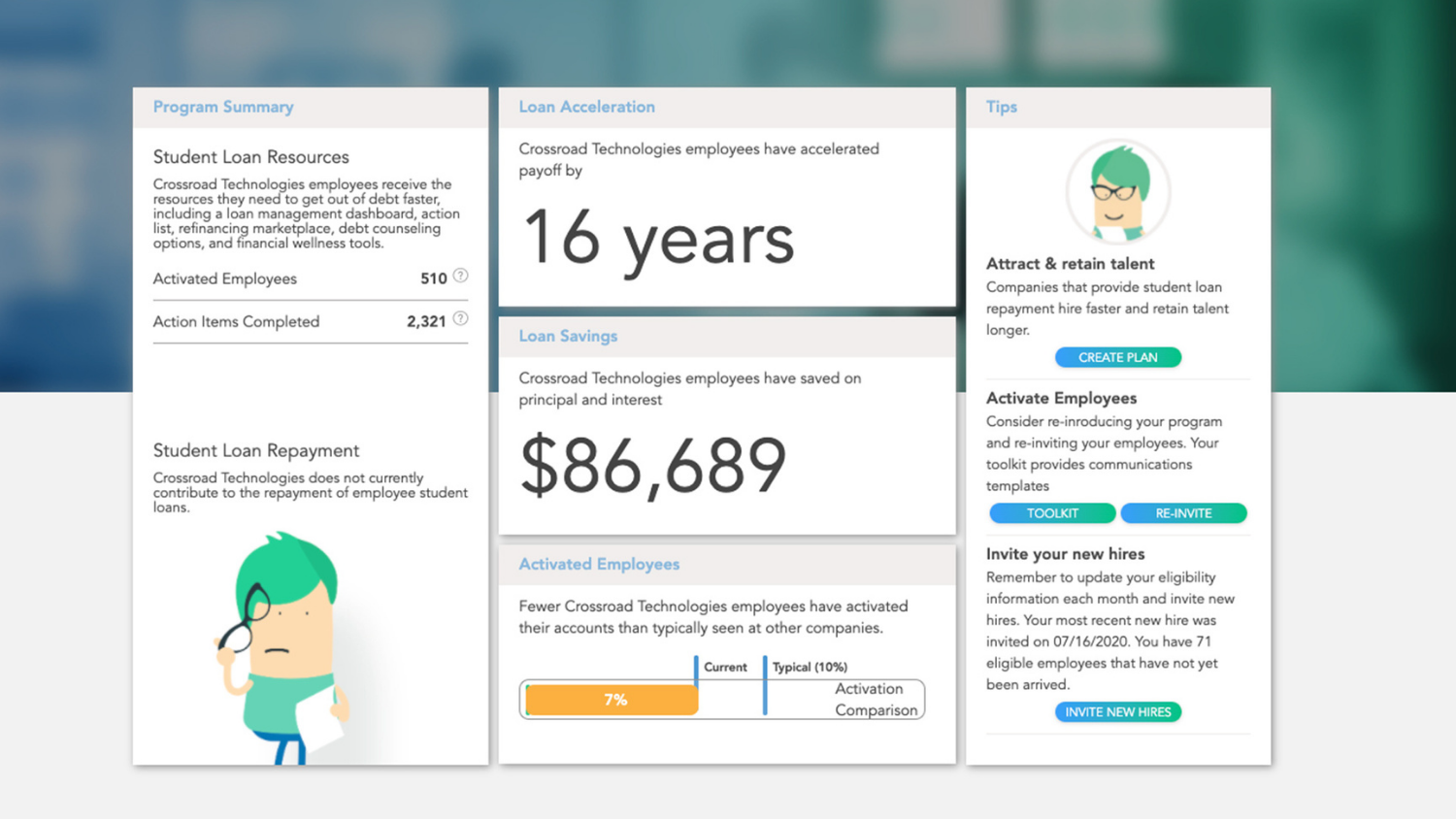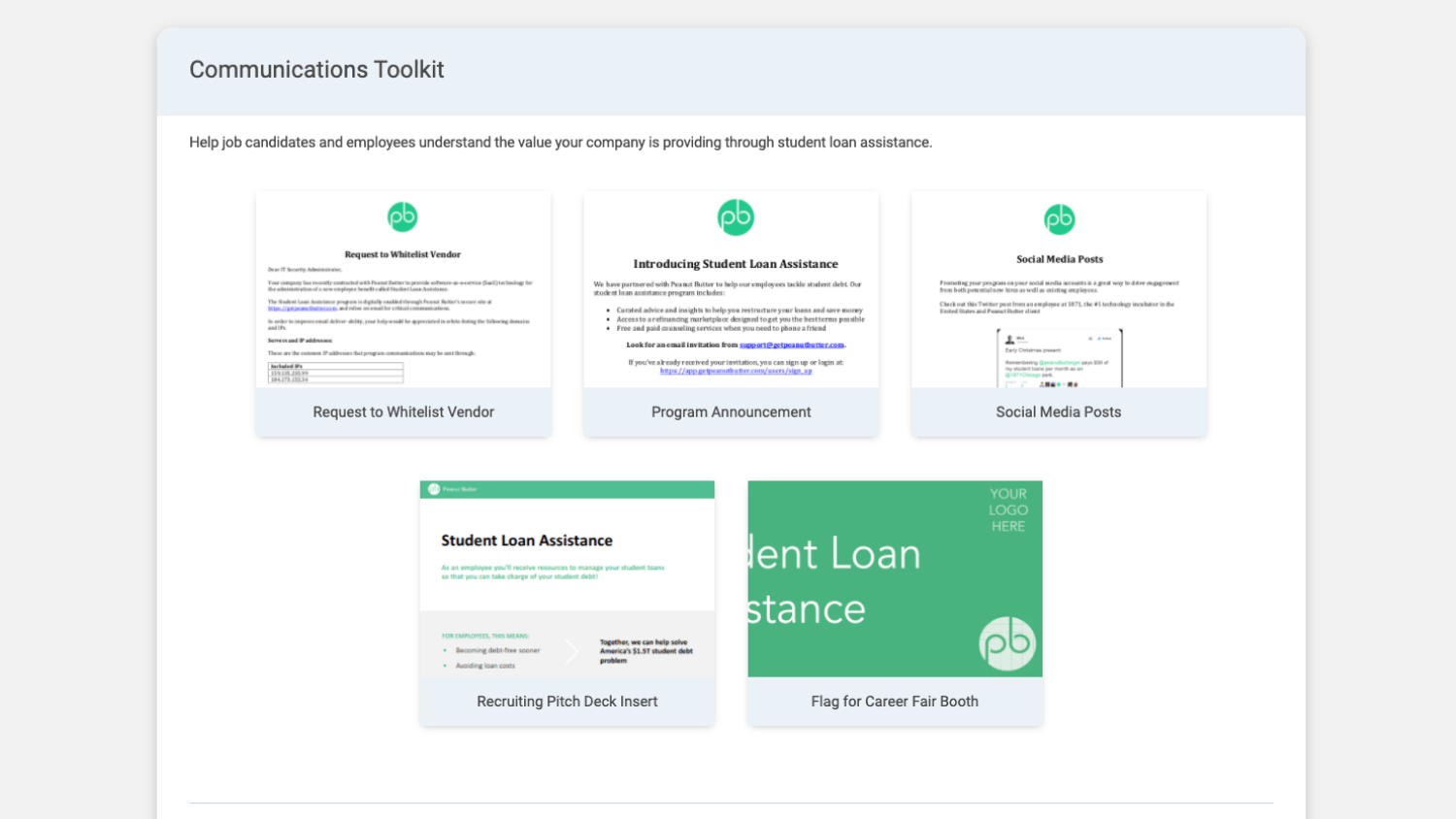 Tried-and-trusted templates to announce your program and communicate its merits to employees.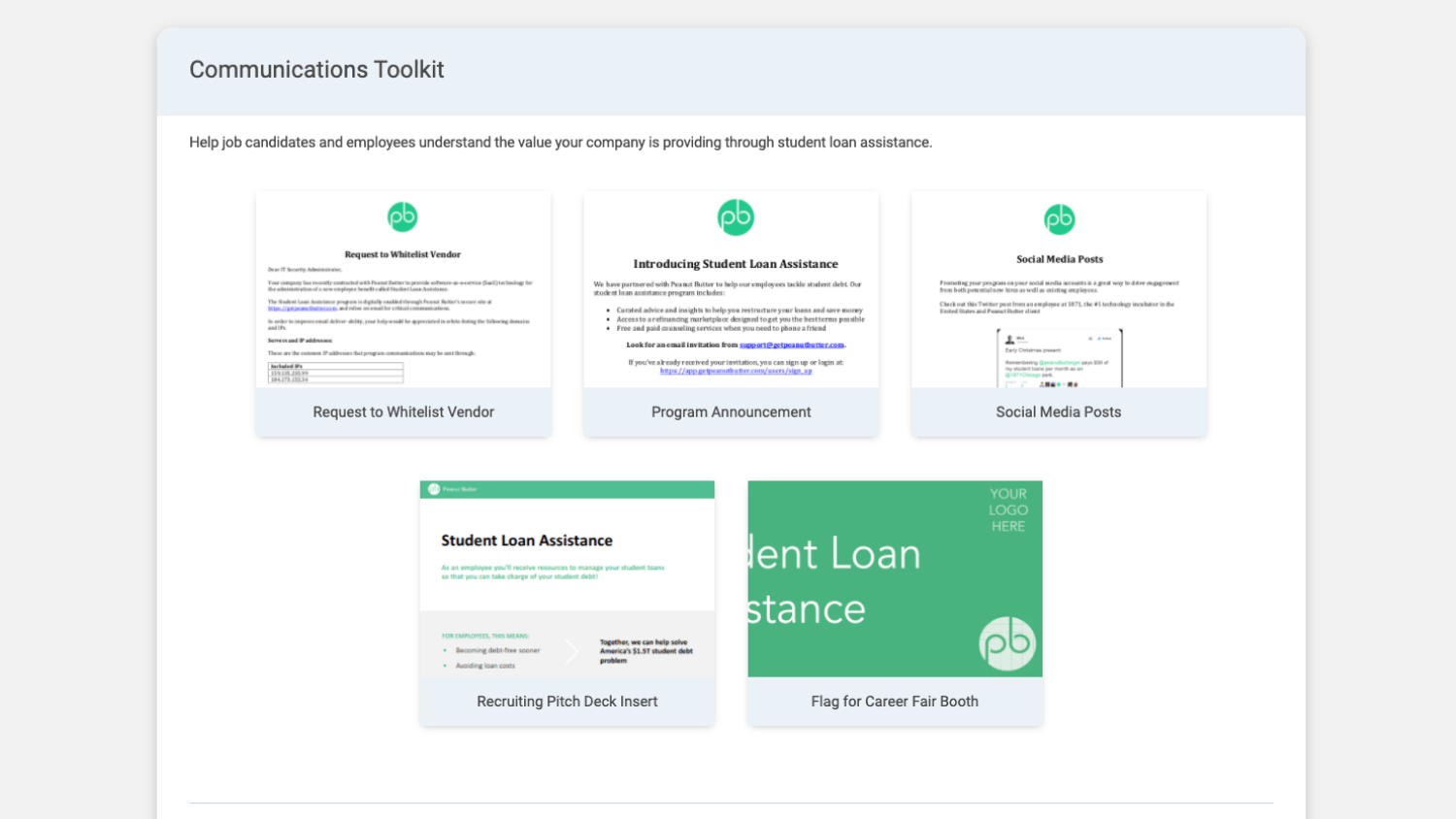 Your assigned Customer Success Manager will support your HR team on program administration, communication and plan design.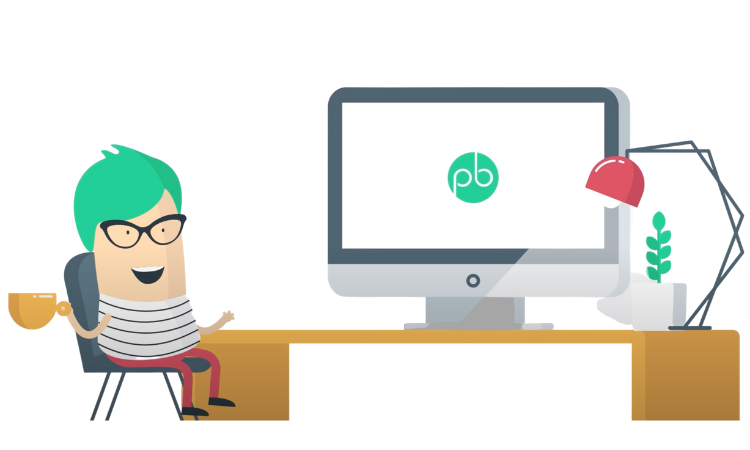 Prioritize financial wellness Be relevant to a modern workforce Learn more about Student Loan Resources.
Employers & employees win with Student Loan Resources.
"I think that Peanut Butter has helped me realize how I can pay off my student loan faster. The tools on the "My Loans" tabs offer visually helpful graphs and charts that can be used to project the status of my loan based upon specific actions that I may take to reduce the time (and interest paid) on the loan."
Carrie Bush, Associate Dean of Faculty at Adtalem Global Education
"Hassle free, easily accessible and user friendly! Peanut Butter has allowed me to achieve debt free status at the age of 26! I am so appreciative that the site is so easy to utilize and I was able to see the progress of my debt reducing in real time!"
Carly Awana, Benefit Services Consultant at ProService Hawaii
"The fact that my employer is prioritizing my financial health is extremely important and extremely valued."
Jihan Bibb, Events Manager at 1871
"PB makes me feel like my organization cares about my financial wellbeing and the effort I put in to be a skilled worker and not just offering traditional continued education benefits. I can not promote Peanut Butter enough. It is an exciting benefit offered by my organization that sets them apart in the market and attracts talent."
Peanut Butter User
"Peanut Butter helped me get out of debt faster so that I could save more money and allocate it to other things."
Peanut Butter User
"[not having student debt]…frees up about four to five hundred dollars a month on top of other bills, so it's so much more flexibility."
Jadyne Yomono, Implementation Consultant at ProService Hawaii
Help your teammates tackle student debt.