CHICAGO (PRWEB) FEBRUARY 05, 2019
Peanut Butter announced today that its Student Loan Assistance programs are now being offered through ADP Marketplace, an online storefront for HR and benefit solutions offered by ADP, one of the world's leading providers of human capital management solutions.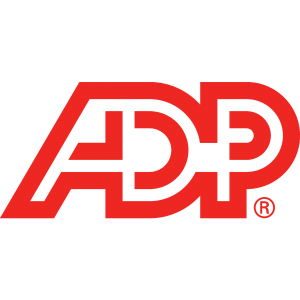 ADP Marketplace, which is accessible to over 600,000 ADP clients, is offering Peanut Butter's Student Loan Assistance, which equips employees with the resources to manage their student loans and makes it easy for companies to contribute to the repayment student debt.
In 2018, the nation's unemployment rate fell to a near 50-year low making it even more difficult for companies to attract great people. Among the Top Workplace Trends reported by ADP for 2019 employers will need to provide financial wellness tools to employees, and will see continued pressure to deliver against diversity initiatives.
According to the Federal Reserve Bank of New York, today, over 45M of the most qualified American workers hold student debt and 71% of recent college graduates entered the workforce with student loans. In the context of financial wellness, many are now looking to their employers or help.
The student debt challenge facing Americans workers is an opportunity for employers, as the Millennial Benefit Preferences Study and other reports have found that companies offering Student Loan Repayment are able to hire faster and retain talent longer. In fact, ADP clients currently offering Student Loan Assistance have stated:
"Student Loan Assistance is a huge recruiting tool for us…it's been a boon for us finding talent," said Scott Conine, Chief Operating Officer at Rise Interactive
"There has been virtually zero turnover of those participating in our Student Loan Assistance program," said Mike Ceretto, VP of People at Medix
Since student loans adversely affect women and minorities — woman hold two-thirds of all student loans and African Americans and Hispanics are 2x more likely to hold debt than are their white peers — employers are looking to Student Loan Assistance as a unique financial incentive to engage under-represented groups, and accelerate the positive effects of both gender and cultural diversity.
Like ADP, Peanut Butter was built from the ground up to serve employers. The company's comprehensive platform for Student Loan Assistance is financial wellness-forward, unbiased, and easy to use. Employers report that Peanut Butter is 'intuitive' and 'hassle-free' as most companies spend an hour setting up their program and 30 minutes per month on administration.
Through the ADP Marketplace integration, implementation and administration will be even easier for ADP clients. "We're thrilled to help even more of ADP clients attract college-educated talent with Student Loan Assistance," said David Aronson, CEO of Peanut Butter. "Our programs can create a competitive advantage for employers across ADP's business including small- and midsized, outsourcing and retirement services."
Learn more about Peanut Butter on ADP Marketplace by visiting https://apps.adp.com/apps/229865/peanut-butter-student-loan-assistance.
---
About Peanut Butter Inc.:
Peanut Butter helps companies attract and retain talent by offering student loan assistance as an employee benefit. Experts in benefits administration, Peanut Butter's team and technology provide employees access to information and decision support tools to better manage their debt, and facilitate employer contributions toward employee student loans. Learn more at https://www.getpeanutbutter.com or call 800.913.6651.
About ADP (NASDAQ-ADP):
Powerful technology plus a human touch. Companies of all types and sizes around the world rely on ADP cloud software and expert insights to help unlock the potential of their people. HR. Talent. Benefits. Payroll. Compliance. Working together to build a better workforce. For more information, visit http://ADP.com.