In early December, Envestnet | Yodlee (NYSE: ENV) one of the top global Fintechs announced eight companies invited to participate in its award winning innovation program. We were thrilled to be selected alongside Stessa, Golden, DataSine, Veryfi, Tangello, Starbutter AI and Amplifunds.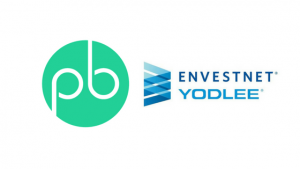 Yodlee, a division of Envestnet, is a leading data aggregation and data analytics platform with products in use by more than 1,000 financial institutions and Fintech innovators, including the majority of the top 20 U.S. banks.
Its innovation program, coined the Yodlee Incubator, was acclaimed as the first Fintech incubator and has set a standard for excellence. The program seeks to showcase innovative uses of Yodlee technology, offering participants:
12 months of unrestricted access to the Yodlee platform
Dedicated team to help with API integration
Assistance from Yodlee's team, partners and customers
Guidance from industry experts
Unlike other incubators, there is no equity exchanged and participating companies typically do not relocate.
In the coming decade, clear, consistent and secure access to financial data will aid more people in accomplishing their financial goals than ever before in history.
We are thrilled for the possibilities that exist as we make new uses of Yodlee's technology to help America's leading employers assist their team members in tackling student debt and reaching their financial goals together.