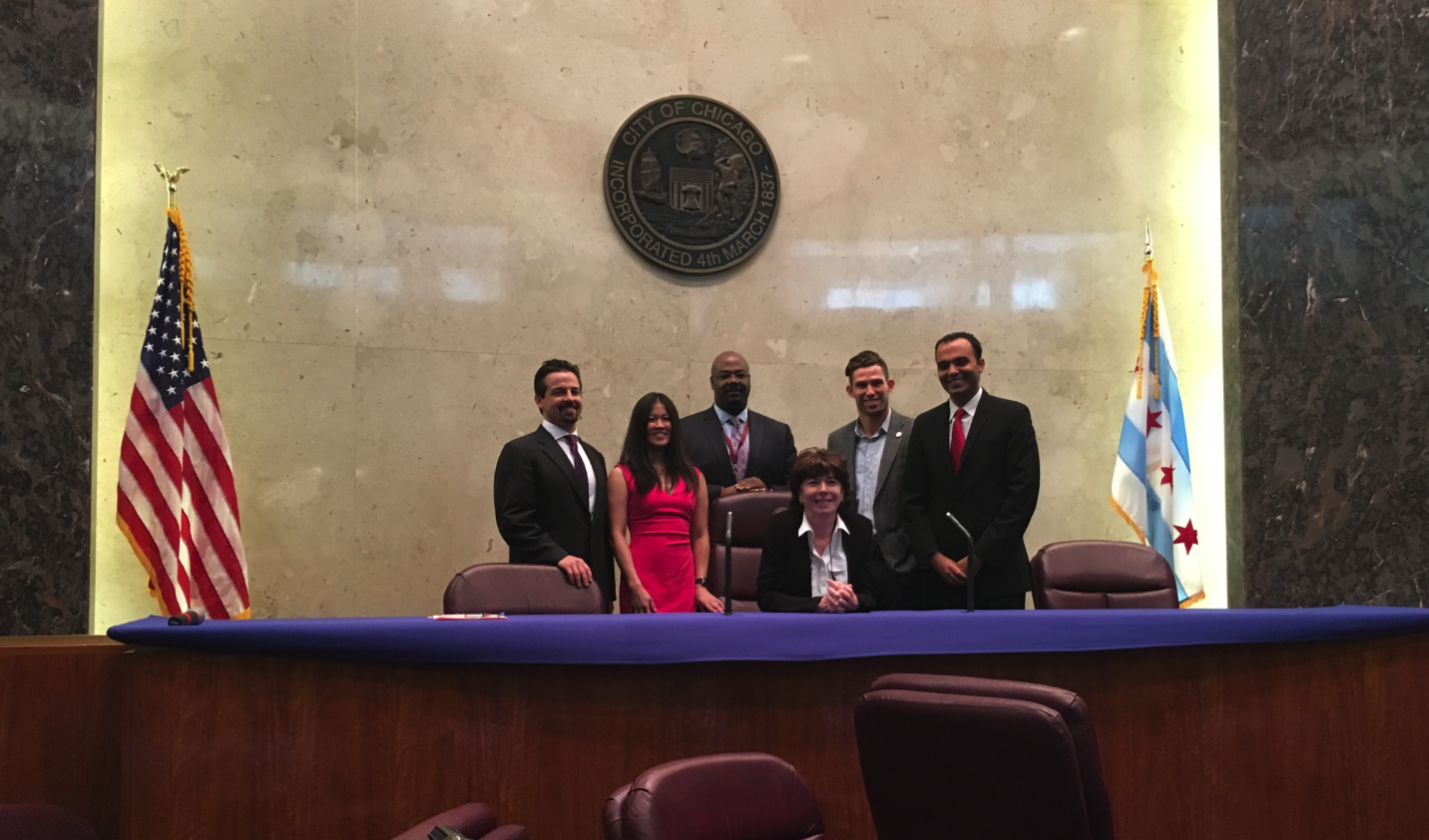 The staggering $1.3 trillion national student loan debt crisis is gaining momentum in national, state, and local politics alike. Many states are already in the process of reviewing prospective programs that will ease the burden on recent graduates in hopes that its cities will retain graduates who offer innovation, spending, and tax dollars.
In March, Alderman Edward M. Burke (14th) and Margaret Laurino (39th) called on the Chicago City Council to host hearings to explore solutions for the student loan debt crisis. "These hearings would query local companies and school officials on what plans they have to attract young workers by offering student loan repayment benefits," Alderman Laurino said. The politicians cited a study sponsored by the 1871 based company, Peanut Butter Inc., that showed 36 percent of respondents would stay at their employers longer if the company provided student loan repayment aid. Subsequently, Alderman Burke called upon Peanut Butter's own David Aronson as an expert witness to testify at city hall for the CFO of the City of Chicago and the Committee of Finance.
"Crippling student loan debt is an issue that affects not only countless students in Chicago, but also parents who co-sign that debt. It is our hope that these hearings will prompt both universities and private employers to step up to the plate to try to shoulder some of that burden," Burke was quoted as saying. On Tuesday, June 15, 2016 Aronson testified on the opportunities for private employers to do just that – step up and aid in the student loan repayment crisis in Chicago. He stressed the win/win/win situation that is fostered for employers, employees and the city when employers offer student loan repayment benefits.
By offering a relevant benefit that 80 percent of Millennials said they would be interested in, employers win by attracting and retaining talent, reducing turnover costs and increasing diversity.
The class of 2015 graduated with an average of $30,000 in loans, hence preferring student loan repayment twice as much as a 401k or health insurance plan.
With the proposed solution, the City of Chicago wins by retaining a higher percentage of these graduates who offer innovation, greater spending and tax revenue.
Aronson applauded the City of Chicago for recognizing the issue and is calling on responsible business owners and citizens to create a solution that is a win for the businesses, employees and the city.