Deloitte's 2019 Global Human Capital Trends Report is always an insightful read. Last year, they stressed the rising importance of a company's social impact — that is, the need for companies to move beyond their own revenue growth and help address larger societal issues. This year's report, published earlier this month, reinforces this same theme but with more focus.
Employers are feeling increasing pressure to be a leader in societal impact, something we agree with wholeheartedly at Peanut Butter. In fact, it's why we founded our company — to enable employers to make a positive impact on the student debt crisis while also allowing them to hire faster and retain talent longer so they can make an impact while remaining competitive and profitable.
Below we discuss a few excerpts from this year's report.
Issue: Societal impact, income inequality and diversity
When CEOs were asked to rate their most important measure of success in 2019, the number-one issue they cited was "impact on society, including income inequality, diversity, and the environment," showing the urgency of this issue.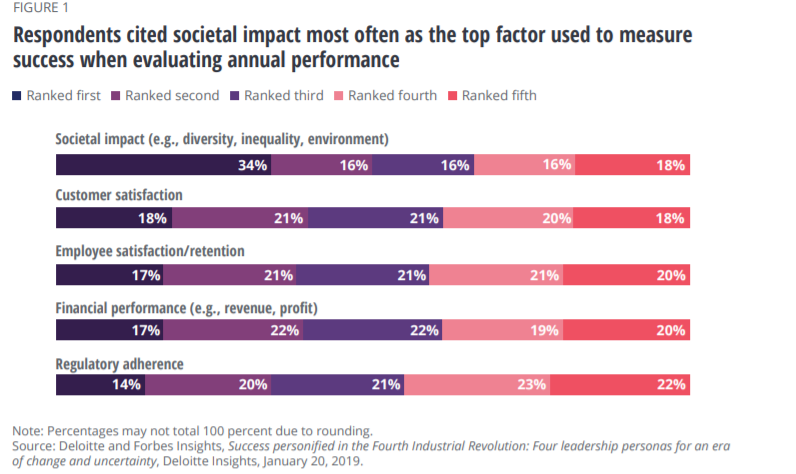 Student Loan Assistance impact: Society, income inequality and Diversity
The most obvious societal benefit is that student loan assistance benefits help the more than 44 million borrowers who collectively owe $1.5 trillion in student loan debt in the U.S. alone. What you may not realize is that women and minority groups hold a disproportionately large amount of this student loan debt. Student Loan Assistance, especially employer-sponsored repayment plans, is a valuable tool to help attract more diverse talent to an organization. As the Federal Reserve reports:
Two-thirds of student debt is held by women
African Americans and Hispanics are twice as likely to hold student debt
All three groups take longer to repay student loans and are more likely to default
Issue: Accessing talent
This year, 70 percent of respondents to the Global Human Capital Trends survey cited recruitment as an important issue, and 16 percent told us it was one of the three most urgent issues their organization would face in 2019.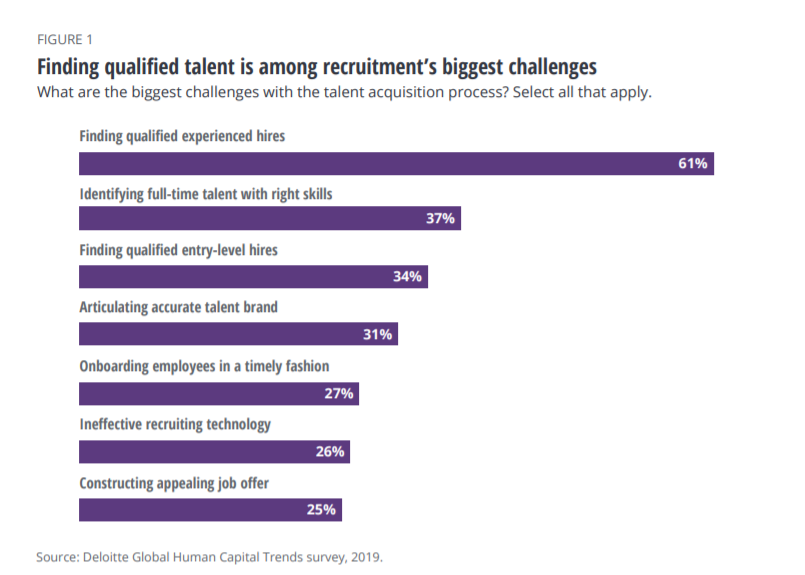 Student Loan Assistance impact: Accessing talent
Employers and hiring managers face unique challenges in today's competitive talent environment. Unemployment trends continue to be some of the lowest rates the U.S. has seen, and that's coupled with an increasing rate in employees who willfully quit their job to pursue another. This means organizations are competing for a smaller pool of talent and an even smaller pool of what they deem to be qualified talent.
This is where Student Loan Assistance helps employers stand out against the competition, driving more potential hires to your company and allowing you to choose from the best talent to fill open roles. It also helps you retain the talent you hire for longer, to reduce turnover. This is especially relevant for millennials. Our Millennial Benefit Preferences study found that candidates are willing to accept a job offer 85 percent of the time when Student Loan Repayment is part of the benefit package, and perhaps more impactful, they are willing to stay in a job 36 percent longer when receiving Student Loan Repayment.
Issue: Understanding what rewards workers value
The advantage of getting this right — of providing the best rewards for an organization's workers — is particularly apparent now, when the labor market is tight and skilled workers are scarce. Providing the right rewards will enable organizations to retain them and keep them producing at high levels.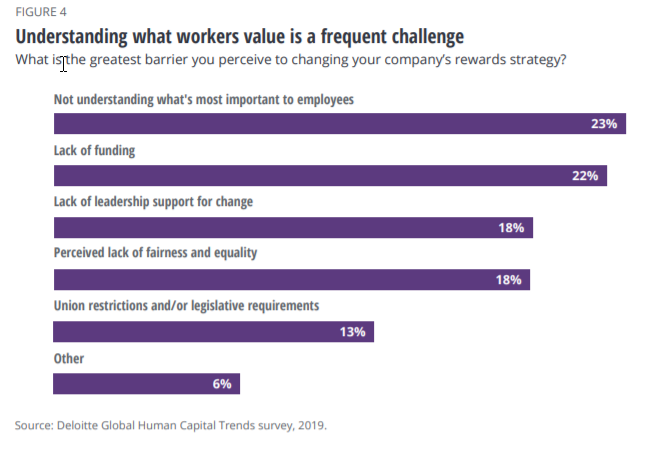 Student Loan Assistance impact: Data to support what employees value
Our Millennial Benefit Preferences study found that college-educated Millennials would prefer contributions to their student loans over all other benefits, including two times more than health and 401(k) contributions, seven times more than free food, 11 times more than gym memberships and 12 times more than workplace enhancements.

We know employers cannot solely focus on these issues without also remaining profitable and competitive. Our student loan assistance solutions are backed by data that supports a 13 percent increase in hiring rates and a 36 percent reduction in employee turnover. Furthermore, our technology is built to suit employers' needs because it:
Minimizes the time required of employers to implement and administer
Includes robust support, including employee communication toolkits, for HR department efficiency when rolling out student loan benefits
Provides online and telephone employee support for any questions that arise
If your organization needs to tackle similar issues, schedule time with a member of our Client Solutions team to learn about how Peanut Butter can help you support your organization's goals.