Prospective employers and brokers are often surprised by how affordable Student Loan Assistance programs are when we explain our pricing structure. In this article, we break down the types of programs offered and give a real-world example of how companies can structure their Student Loan Assistance program for maximum employee engagement and return on investment.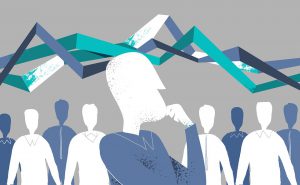 Let's begin with what we do at the core of our offering. Peanut Butter makes it easy for employers to offer Student Loan Assistance by providing:
Student Loan Resources: digital tools to manage student debt. Employees receive curated advice and personalized insights, access to a refinancing marketplace, debt counseling options, financial wellness tools and more. Student Loan Resources is unbiased – when employees refinance, they receive $200 back!
Student Loan Repayment: administration for company-sponsored loan contributions. This includes digital enrollment and loan verification, complete with online and telephone support as well as ongoing payment management.
Program Support: a secure online control panel to manage your program and a dedicated Peanut Butter Customer Success Manager to help implement best practices for program communications and plan design. This includes a Student Debt Prevalence Analysis, Plan Design Recommendation and a Participation and ROI Estimate.
See more about our services here.
When partnering with Peanut Butter, employers receive company-wide access to Student Loan Resources and Program Support for a flat annual fee. For example, a company with 5,000 employees qualifies for our Large Employer pricing and can get started for just $5,000 per year!
Peanut Butter clients may begin offering Student Loan Repayment at any time. The employer will determine which employees are eligible for repayment (some or all) and how much they would like to contribute. Peanut Butter facilitates enrollment and administers the plan. The employer only pays for Student Loan Repayment administration based on the number of participants that enroll in the plan(s). Under our Large Employer pricing, for example, a company with 5,000 employees will only pay an additional $4.00 per participant per month for the administration of its Student Loan Repayment plan(s).
Here's an example of how this might work in practice.
Imagine that Crossroad Technologies, a fictional company with 5,000 employees, is interested in offering Student Loan Assistance to better attract, retain and engage college-educated talent.
Crossroad Technologies designs the following Student Loan Assistance program:
5,000 full-time, part-time, and contract workers are eligible for Student Loan Resources in September.
4,000 full-time benefit-eligible employees are eligible for Student Loan Repayment the following January.
In order to kick-off the program, Crossroad Technologies:
Executes a client services agreement prior to September.
Provisions its company account in September (15 minutes).
Holds its Program Initiation call in September (45 minutes).
Kicks-off enrollment in September (1 mouse-click).
Crossroad employees receive the following:
An email invitation to join the Student Loan Assistance program in September.
The ability for all employees to begin using Student Loan Resources immediately to take control of their loans.
The option for eligible employees to elect to participate in Student Loan Repayment and complete their loan verification. They will receive guidance from Peanut Butter about the timing of their employer's contributions.
Great news – before the end of December, the company sees 1,000 employees, 25 percent of those eligible for Student Loan Repayment, enroll in the program!
Crossroad Technologies incurs the following costs:
$5,000 annual fee in September for Program Support and company-wide access to Student Loan Resources.
$4,000 monthly administrative fee in January for the administration of the Student Loan Repayment plan ($4.00 per participant per month multiplied by 1,000 participants)
The monthly cost of employer contributions in January for each of 1,000 participants of the Student Loan Repayment plan.
Peanut Butter pricing is simple and straightforward. It allows an employer to get started with Student Loan Resources, then to receive Program Support to help design an effective Student Loan Repayment plan and to launch Repayment when the company is ready.
Employers may choose to offer Student Loan Repayment to few as one or as many as all employees, and may offer one Repayment plan or multiple Repayment plans, but the company only pays a fee for administration of Student Loan Repayment based on actual participation across all Repayment plans.
Peanut Butter supports large public companies as well as small businesses and has a pricing tier available to make it affordable for your company to offer Student Loan Assistance.
| Employer Size | Total Employees | Student Loan Resources & Program Support | Student Loan Repayment |
| --- | --- | --- | --- |
| Small | Up to 49 | $750 / year | +$7.00 / participant / month |
| Emerging | 50 to 149 | $1,250 / year | +$6.00 / participant / month |
| Medium | 150 to 999 | $2,500 / year | +$5.00 / participant / month |
| Large | 1,000 to 9,999 | $5,000 / year | +$4.00 / participant / month |
| Enterprise | 10,000+ | Contact us | Contact us |
Companies of all sizes can have their Peanut Butter account provisioned completely during their Program Initiation call, and can kick-off enrollment in under an hour.
This means that your company can differentiate in the competitive market for talent today, providing employees with world-class resources to manage their student loans, and without the need to add a single person to your HR team to administer the new benefit. To get started, contact a member of Peanut Butter's Client Solutions team today.